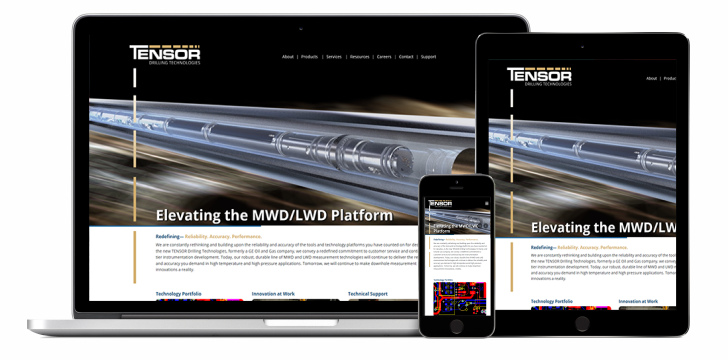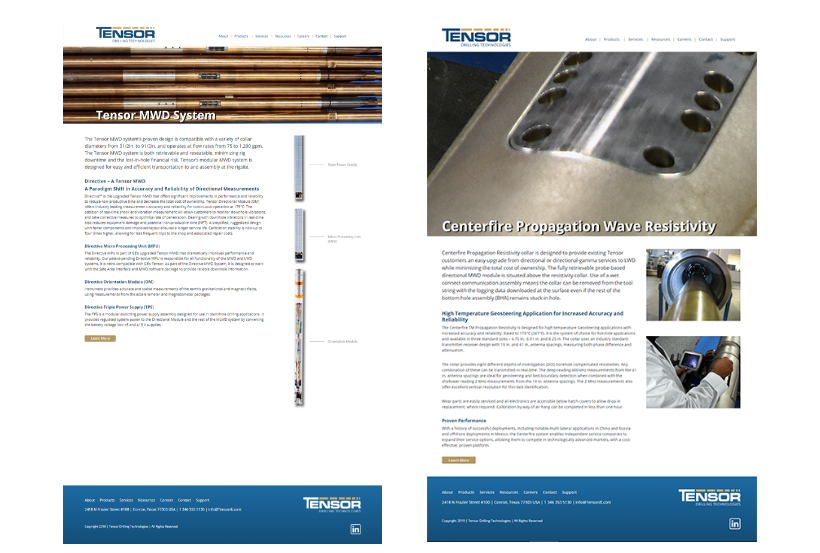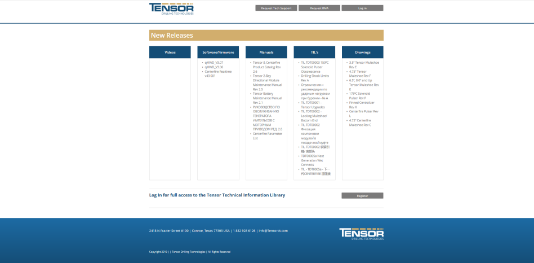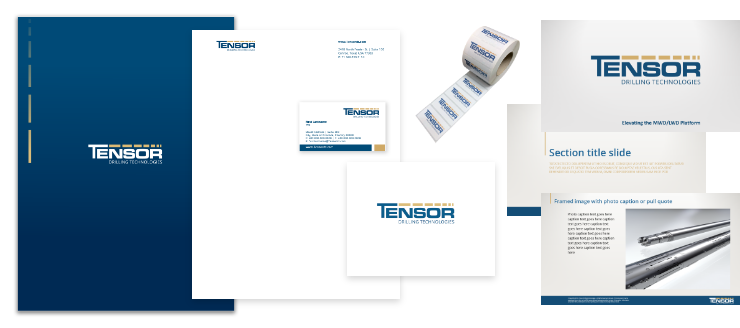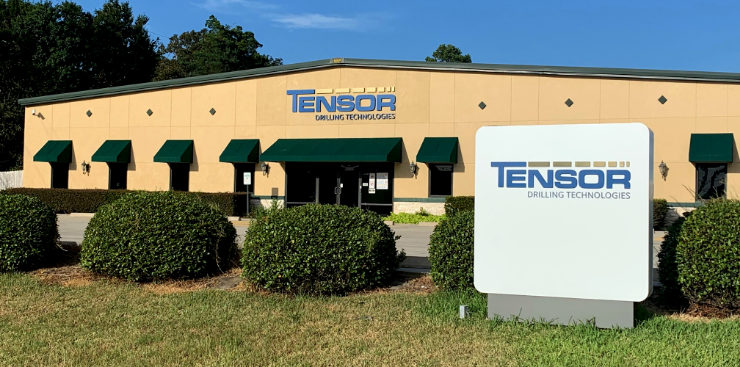 Tensor Drilling Technologies
TENSOR Drilling Technologies designs and manufactures the Tensor™ and Centerfire™ MWD-LWD line of downhole directional guidance tools for the oil and gas drilling industry. Tensor was formerly a GE company and was the most recognizable brand among probe- based MWD tools. Tensor had built a reputation for excellence on a proven track record of equipment quality, class-leading accuracy, reliability, and customer support. Tensor came to us to build on the established equity of the GE product line through design of a refreshed brand that would reposition the company for continued growth to an international audience.
The new brand was applied to both digital and traditional communication touchpoints. In addition to website content, design and development, we also designed and built a complementing information Discovery Portal and a completely interactive Learning Management System in multiple languages to assist their global clients with all Tensor applications and equipment function.
DISCOVERY
RESEARCH AND NAMING
LOGO DESIGN
PRODUCT BRANDING
BRAND IDENTITY AND STANDARDS
BRAND IMPLEMENTATION
MESSAGING AND VOICE
website DEVELOPMENT
DISCOVERY PORTAL
LEARNING MANAGEMENT SYSTEM
DIGITAL ADVERTISING
PRINT ADVERTISING
PRINT COMMUNICATIONS
TECHNICAL DOCUMENTATION
ILLUSTRATION
PHOTOGRAPHY
VIDEOGRAPHY
PROMOTIONAL GIVEAWAYS
EXHIBITIONS
UNIFORMS AND WEARABLES
SIGNAGE