Where do you envision your image taking you?
Do you see your brand growing with your company? Does your brand stand out from the crowd? What touchpoints will best accomplish it?
Whether you are building a new brand identity from the ground up, or adding incremental pieces to an existing identity, ask yourself the right questions. It is important to take a bird's eye view in creating a cohesive online and offline identity that every business needs to compete in today's market. We work with you to find the perspective needed to take the right steps to build your company identity for success.
We help improve your visual brand, message and customer engagement to build credibility in your business, trust in your products and value in your services. Whether a large, established firm or just starting out, we can help launch your company to new heights with top-tier marketing and design work. We help you build your brand, your business and your success.
Let us help you stand out from the crowd. Here are several key points to consider before you start.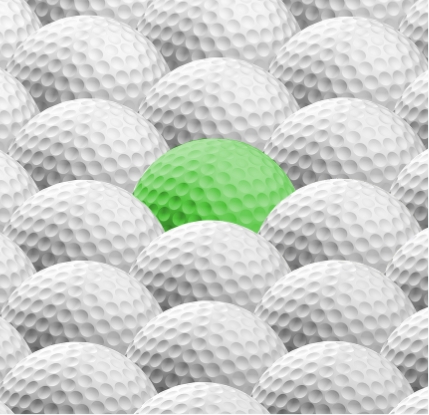 7 steps to market leadership
Contact us to learn more
Why should you even care about your brand?
The importance of developing and maintaining a brand identity that reflects your company at its best cannot be understated. It is your calling card to multiple markets and must project a singular, memorable, positive image. It can be one of the most valuable sales assets you have. A strong image and consistently branded marketing and communication tools are absolutely necessary to raise brand awareness and to reach your objectives of garnering more prospective business.
More than a mark. It is your identity. To start out, no matter the industry, there is no substitute for a clean, easily identifiable logo. Your company logo must project your company image in a positive light to a diverse audience— in multiple media, from business cards to blogs to billboards. A logo is NOT an illustration, but a simplistic representation of your company philosophy, service and product offering. Treat your logo as the cornerstone of the business and brand recognition you are building.
Strong branding. Strong recognition
Your brand is your company's identity and how your company is perceived. The value proposition is that people tend to think they will get a better outcome from the company that promotes best in class products and services through displaying a more professional brand image than one that does not.
People are far more likely to understand—and remember—your business and brand if they encounter a unified theme wherever they encounter it—be that a brochure, a direct mail piece, advertising media, your website, a blog, on social channels, graphics on your trucks or signage at your place of business.
Consistent brand management is key
Image is everything and you only get ONE first impression. Make it a good one. Something as small as a business card can have huge subconscious impact, both positive or negative, on your prospective customer. Achieving consistent brand management and keeping your brand timeless through effective, coherent, cohesive marketing across the entire company is imperative. You have established a cohesive look for your stationary, sales collateral and signage but when you go to the website listed on the card to learn more, you have to double check the URL because what you see on your screen looks nothing like the card in your hand. How confident do you feel in their services now?
Brand consistency - from design to digital
It's common knowledge that an unprofessional website can sink your business with potential customers. Not only are 34% of consumers unlikely to shop with you if don't have a website, but 45% are also unlikely to shop if the site you do have is poorly designed. That speaks volumes about the effect of a professional brand on consumer confidence. A big part of having a professional brand is ensuring that it's represented consistently across the board. That is why it is imperative that your brand works together as a unified theme on everything from business cards to blogs to billboards.
Make sure your storefront signage, your employee name tags, your in-store signage, your menus and more all ladder up to the brand image you've worked so hard to convey in your marketing. If you run an online store, make sure your stickers, thank you notes, and even packaging materials are sending a cohesive, memorable image and message.
Identify the objective and your value
It is imperative to create a TRUE value proposition. What are the objectives of the brand? What problem or problems are you solving? What are your sources of competitive advantage? Is it cost/price, quality, or are there perceived differences in the brand? Based on the answer to that question, these are core areas that should be investigated to identify the target segment. You should identify the main reason for customers to buy from you versus the competition.
Understanding the market and target audience is critical when creating a branding strategy. Many times, we think we have only one segment to satisfy. But by drilling down to the sub-markets, we are able to create better marketing communication strategies that are best suited for each niche or sub market, not simply the entire market.
Take the time to find out what your competition is and how they fit in the competitive landscape: what are they doing right, as well as what they are doing wrong. It will always remain key to understand who the competition is. Without that core insight, you won't know how you compare. Sometimes you may think your competition is in one sector but neglect other sectors that can be other competitive forces. When crafting your marketing strategy, consider this key insight: what are the multitude of alternatives a customer can choose to satisfy their problem or their need?
Discover the best paths to purchase
Successful marketing campaigns leverage all their customer channels to ensure they creating a great user experience that ushers potential customers down the path to purchase. Understanding the typical path to purchase of your customer is a critical area to address in a marketing strategy. Where do they look? What makes them comfortable? Do they start shopping via their mobile device? Maybe they perform more in-depth searches on their computer. Maybe the customer reads a lot. Perhaps they visit trade shows and exhibitions. Maybe they watch a lot of television and listen to the radio. All channels of communication should be considered and distilled down to which will deliver the best return on investment.
Understand offline, online and physical Marketing
Think of these three major venues as your quick checklist for a cohesive brand strategy.
Each avenue can have its benefit to customer recognition and recall. Some may target your audience better, but it is wise to consider all avenues when constructing a successful marketing strategy.
Understand the 4P's of marketing
Product. Place. Price. Promotion. What is the proper marketing mix that should be conveyed? Business case studies are a great place to start. What marketing channels should you leverage to market the brand and usher them down the marketing funnel? There are many forms of marketing channels including display advertising, print, web, digital, search, direct mail, radio, TV, billboard, blogs, social media, etc.…
Investigate positive market value
Investigate your positive market value (as well as any possible negatives) and discern which channels have the potential to work well together. Perform research on what your competitors are leveraging, analyze how they are and are not effective, and create a strategy that has the highest potential of working best to promote your brand.
Listen and learn from your frontline sales team
Marketing material is a tool used to reinforce the message your sales team presents. Knowledgeable sales representatives should appear to customers as experts on their offering— with reputable advice worth considering. Collateral should be developed to reinforce this expert status with your customer. Listen to your sales people. What helps them sell? What does our customer base really want from us? Multiple source/level studies from all involved parties is a good way to gain a high level view of how best to market your product and service offering.
People always prefer to use a professional company if they are able. Beyond presenting your company as a top tier provider, both your marketing and your sales team need to continually reinforce the perception of expert status.
Utilize W.I.I.F.M. (What is in it for me? )
Although it is easy to get wrapped up in how good your company offering is, what is really important is what sets you apart in your customer's mind. Price? Service? Quality? Cutting edge? Performance history? References? Be honest. What are your weaknesses and how do you overcome them? Put yourself in your customers shoes and find out their pain points and then market how you can alleviate them. Customers need to know what the product or service will do – for them. Basically, what sets you apart and why should they chose you? "What's in it for me? How does this make my life easier?"
WHen should you start building a brand strategy?
Whenever you are ready to positively impact your business. We really have only scratched the surface here but we are glad you are starting to think about taking your brand to the next level. There is much more research, brainstorming, analytics, production, implementation and metrics that goes into creating and launching an effective branding campaign.
But not to worry, that is what we are great at. When you are ready to start, we are all ready to help you.