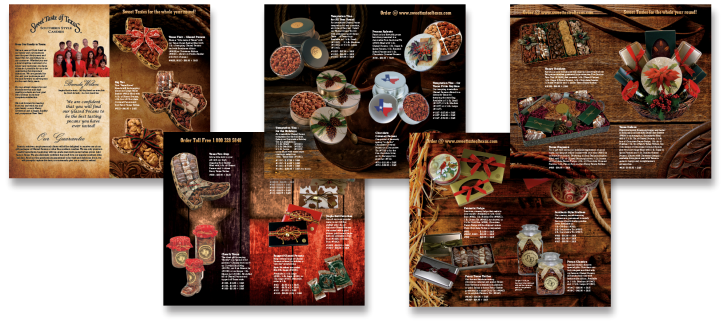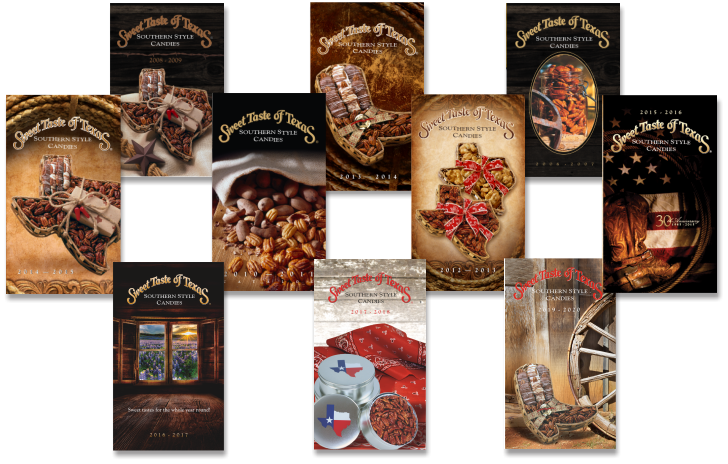 Sweet Taste of Texas
One of the sweetest jobs we do every year is the Sweet Taste of Texas catalog. A successful family owned business, we have partnered with Sweet Taste of Texas for over 20 years to create and define their upscale Texas image. Creating thought provoking imagery of Texas crafted premium food products that makes you want to eat the catalog is what we strive for each year.
Translating their product vision into an upscale marketing strategy in both traditional and digital form has resulted in continued sales success for them year after year. All you need to do is taste their delicious products you would know why they are so successful. The best part of this job for us each year is getting to eat all the delicious props when we get done with the photoshoots.
BRAND IDENTITY
MESSAGING
PRINT COLLATERAL
EMAIL CORRESPONDENCE
DIRECT MAIL
DIGITAL ADVERTISING
PRINT ADVERTISING
PHOTOGRAPHY
PACKAGING