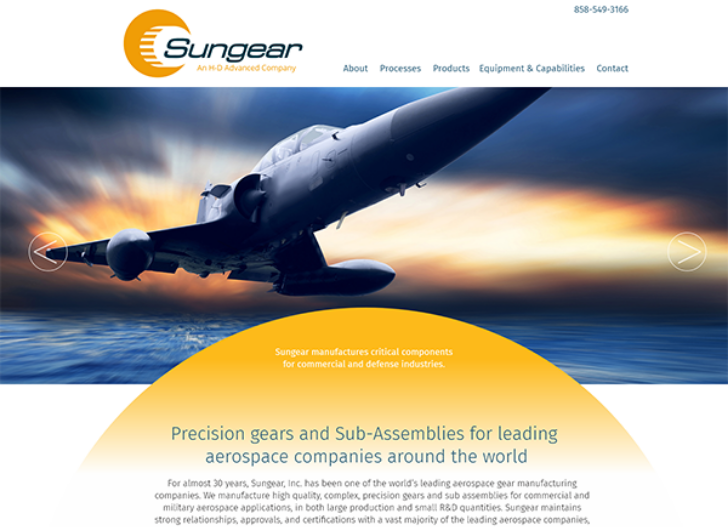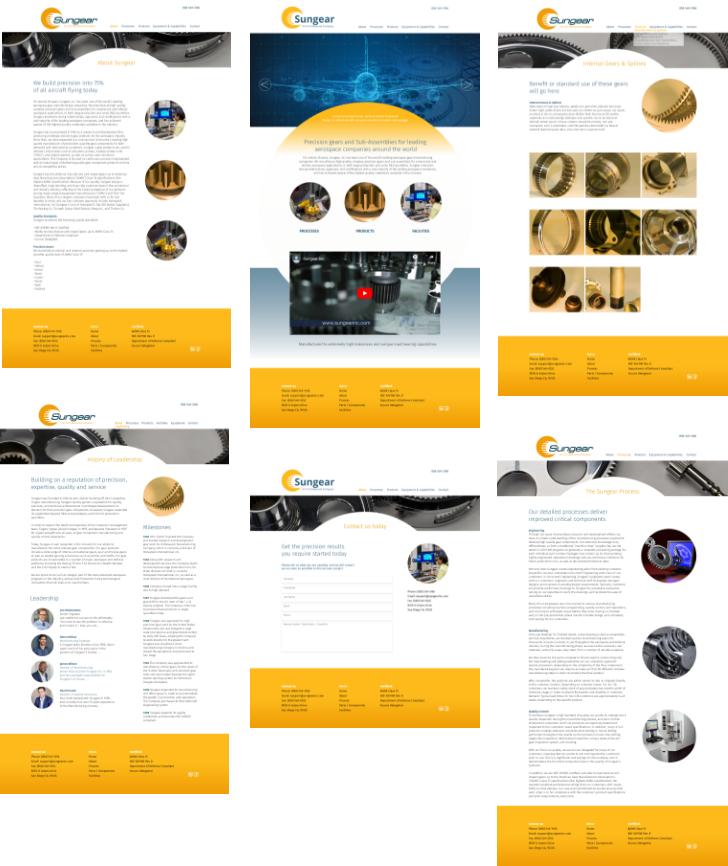 SunGear
Sungear came to us with a very outdated brand and website. The the old logo was a purple gear that reminded the CEO of "60s flower power".
Our first step forward has been to create a more contemporary logo that exemplifies the company involvement with the aerospace industry and what their gearing sets in motion. A new stronger color palette brings in earth, sun, sky and strength. The new logo and allows for a more subtle, yet more technical industrial look in print and digital communications. We are in the process of developing all new website content, imagery, design, and hierarchy that leverages the history of Sungear's brand and better informs their audience of their wide array of products and services in an updated contemporary style.
The logo and web design are the first steps and the implementation work continues as we introduce the new brand and messaging to a diverse range of digital and tradition medias.
DISCOVERY
BRAND IDENTITY
LOGO DESIGN
BRAND STANDARDS
MESSAGING
CONTENT DEVELOPMENT
WEBSITE DESIGN