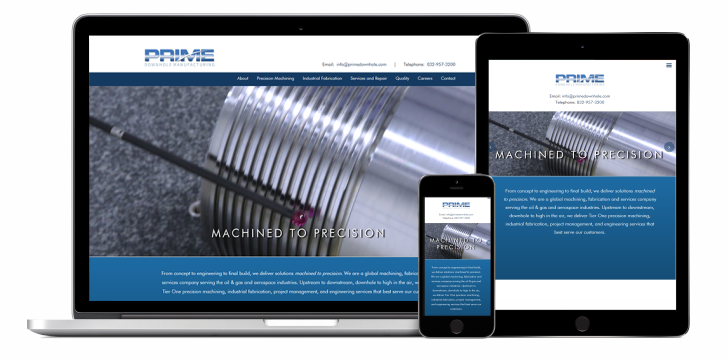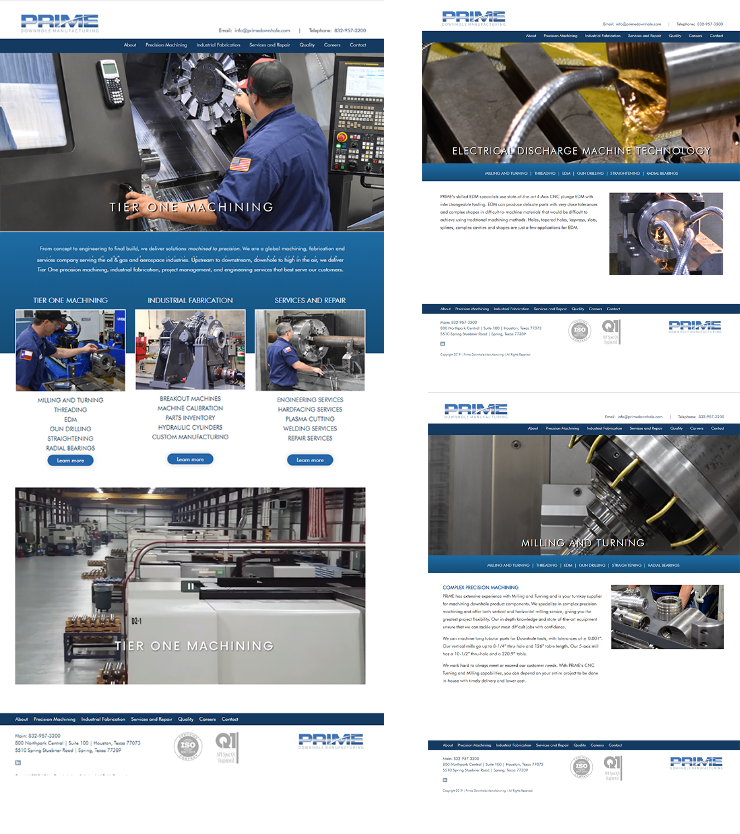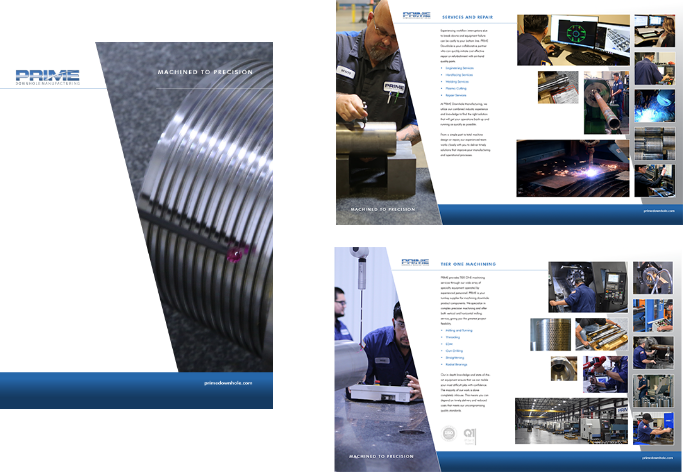 Prime Downhole
Prime Downhole offers Tier One machining, fabrication and repair services in  90,000 sq. ft. of climate-controlled, cutting edge manufacturing facilities in Houston, Texas. Starting as a manufacturer of downhole tools and custom machining, Prime has grown in capabilities and product offerings outside its original scope from large, multi-phase projects to a single customer-focused solution. That's where we came in.
Prime was looking for a way to combine its divisions, rebrand itself and educate its customer base on its expanded line of products and services offered both inside and outside of the Oil and Gas industry.
Our first step was to reestablish the hierarchy of the company and decompartmentalize the way they were doing business. To remove internal manufacturing silos and begin cross platform selling. After lengthy discussions among key stakeholders, the company is now segmented into product offering groups, not by which division makes actually them. Now the task was to message this externally – Prime as a whole delivers a spectrum of premium quality products and machine services  that will exceed your expectations.
We developed the new messaging Machined to Precision which is meant to exemplify the Tier One level of premium quality all business segments are certified to deliver.
We refreshed the existing logo to give it a more contemporary look. A new color palette and typography treatment were added to the new website. The site design contains all new content and easier viewer navigation of resources. New videos were created to visually present the company as a whole. New sales collateral, presentations, uniforms, signage are continuing to be addressed.
DISCOVERY
RESEARCH AND NAMING
LOGO DESIGN
BRAND IDENTITY AND STANDARDS
BRAND IMPLEMENTATION
MESSAGING AND VOICE
WEBSITE DEVELOPMENT
PRINT COMMUNICATIONS
TECHNICAL DOCUMENTATION
PHOTOGRAPHY
VIDEOGRAPHY
PROMOTIONAL GIVEAWAYS
EXHIBITIONS
UNIFORMS AND WEARABLES
SIGNAGE