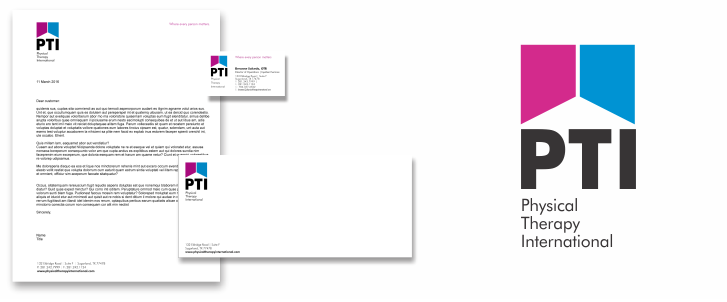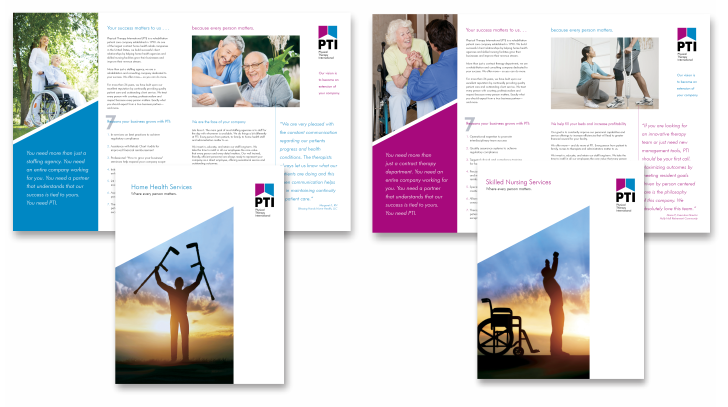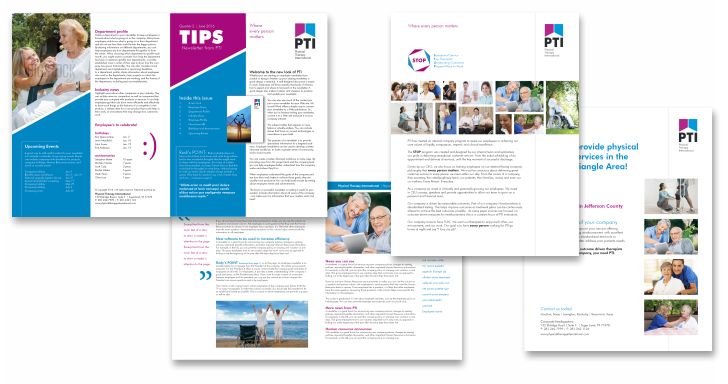 Physical Therapy International
PTI is one of the largest rehabilitation patient care companies in the United States. While highly successful, their marketing was lacking in cohesion and visual presence. Ready to take their business to the next level, we established a new acronym brand that would simplify their vision and business model of being more than just a staffing agency.
We worked with PTI and clarified that vision with the simplified messaging of "Where every person matters". Blended with bright, uplifting colors and contemporary upward design, carefully crafted content is now working to help them achieve their larger goals.
We look forward to continuing to help them build their new brand and business in digital form.
BRANDING
IDENTITY
MESSAGING
PRINT COLLATERAL
EMAIL
DIRECT MAIL
PROMOTIONAL
PRINT ADVERTISING