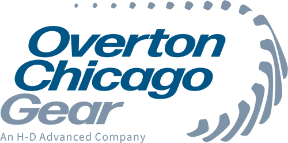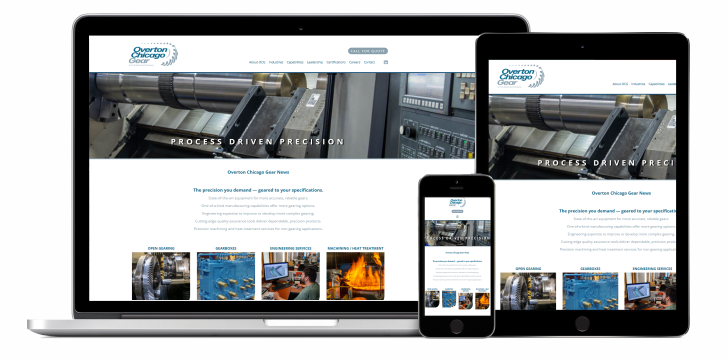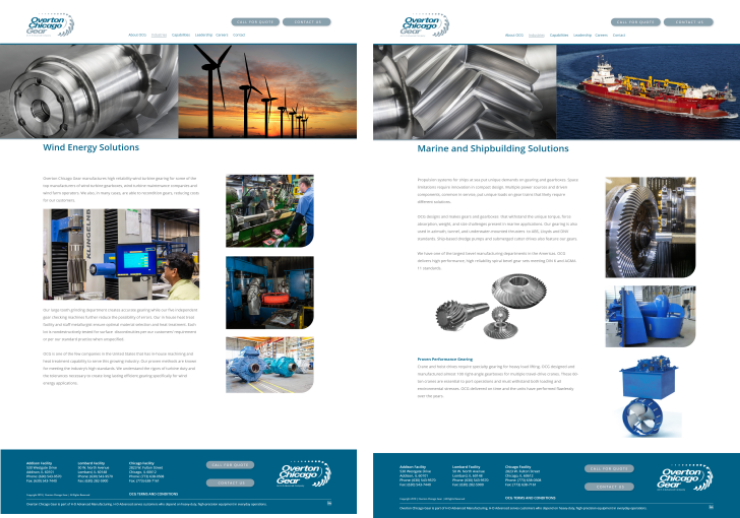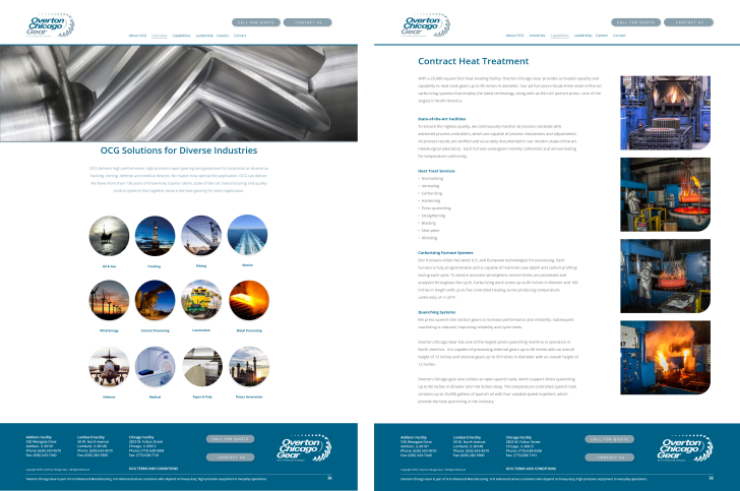 Overton Chicago Gear
OCG is a manufacturer of precision gearing technologies for multiple industries with a reputation for accurate, reliable and long-lasting products. Since 1888, they have delivered high performance, mission critical gearing and gearboxes for demanding applications such as moveable bridges, gantry cranes, fracking pumps, earth movers, locomotives, helicopters, wind turbines, metal processors, precision medical devices and ships at sea.
OCG came to us with a very outdated brand and website that was lacking in messaging and refinement. The new more contemporary logo  exemplifies the company setting things in motion. A new stronger color palette emboldens the new logo and allows for a more subtle, yet more technical industrial look in print and digital communications.
We developed the new website with new content, imagery, design, and hierarchy that leverages the history of OCG's brand and better informs their audience of their wide array of products and services in a more engaging and structured way.
www.oc-gear.com
DISCOVERY
LOGO DESIGN
BRAND IDENTITY AND STANDARDS
BRAND IMPLEMENTATION
MESSAGING AND VOICE
WEBSITE DEVELOPMENT
PRINT COMMUNICATIONS
TECHNICAL DOCUMENTATION
PHOTOGRAPHY
PROMOTIONAL GIVEAWAYS
SIGNAGE