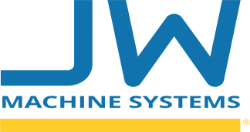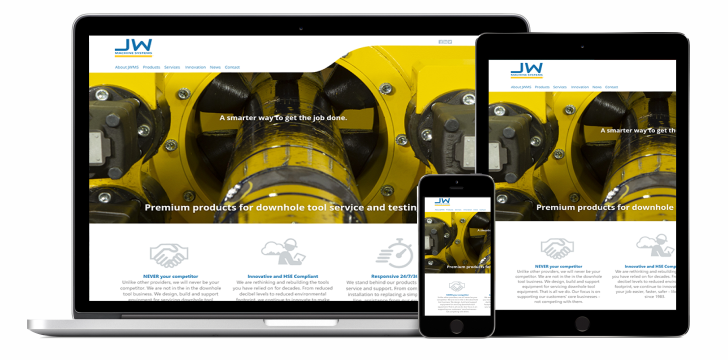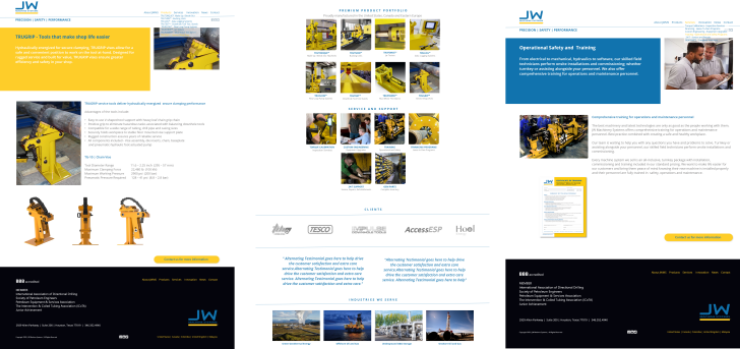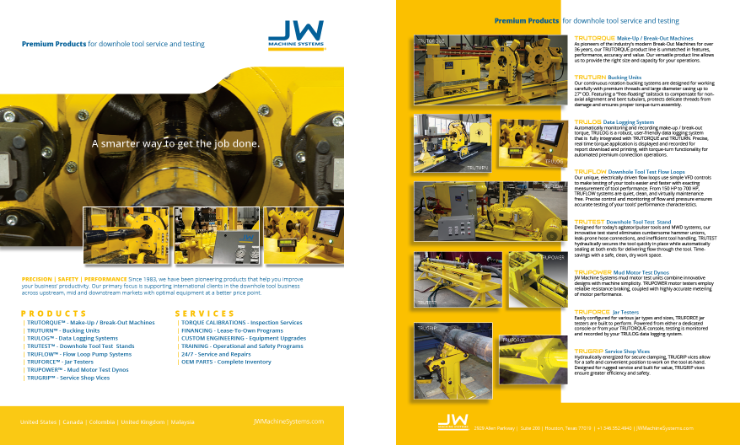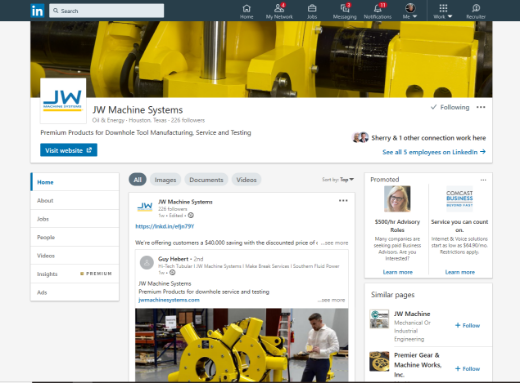 JW Machine Systems
JWMS is a provider of premium products for downhole tool service and testing for the oil and gas industry. With international offices and decades of engineering and manufacturing experience and capabilities, JWMS came to us for help telling their  story that they were not like the normal suppliers of downhole service tool providers. That they offered a better, faster, smarter way of doing business. The CEO decided that all JWMS equipment would be painted "brighter than safety yellow" to make sure this point was evident. They were different and not afraid to stand out from the crowd.
Keeping this in mind, we kept the bright yellow as the secondary color in the brand palette with a string deep industrial blue as the primary. This helped to create a crisp, clean look with an open whitespace design though out all traditional and digital communications.
The company's core philosophy is to rethink and rebuild the tools the oil and gas industry have relied on since 1983. From reduced decibel levels to reduced environmental footprint, they continue to innovate to make operator jobs easier, faster, safer – smarter.
After intense discovery sessions, this concept was distilled down to "A smarter way to get the job done". This core message combined with the brilliant color palette and clean design implementation  to multiple touchpoints exemplifies the message of JWMS being different with a brand built on experience and innovation.
DISCOVERY
RESEARCH AND NAMING
LOGO DESIGN
PRODUCT BRANDING
BRAND IDENTITY AND STANDARDS
BRAND IMPLEMENTATION
MESSAGING AND VOICE
WEBSITE DEVELOPMENT
DIGITAL ADVERTISING
PRINT ADVERTISING
PRINT COMMUNICATIONS
TECHNICAL DOCUMENTATION
ILLUSTRATION
PHOTOGRAPHY
VIDEOGRAPHY
PROMOTIONAL GIVEAWAYS
EXHIBITIONS
UNIFORMS AND WEARABLES
SIGNAGE